THE ACTOR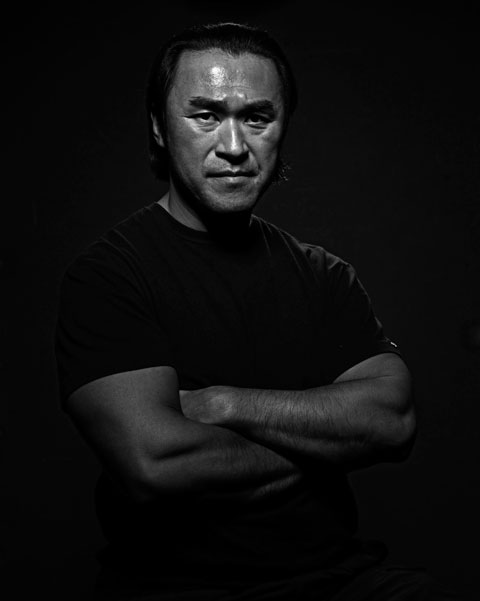 From an early age Mak Takano was heavily influenced by the work of his mentor, the late legendary Japanese film icon, Ken Takakura.  In the early 80's Mak had the privilege of being invited by Ken-san to the screenings of his films such as "Antartica", "Eki (Station)" and many others, where he discovered his passion for acting.

Mak got his start in Hollywood movies in 1988, soon after graduating from the University of Redlands in California, where he got his Masters degree.

By fate, his first acting job was to be in Ridley Scott's "Black Rain" (Paramount), starring Michael Douglas, Andy Garcia, and his mentor Ken Takakura. Mak was cast by director Ridley Scott in L.A. and was able to surprise Ken-san on the set as a Yakuza (Japanese gangster).

Mak's acting career continued with a pivotal recurring co-starring role on the groundbreaking 90's TV series "Twin Peaks" for director David Lynch.  

In 1992, he landed a co-starring role in the Tom Selleck starring "Mr. Baseball" (Universal) for director Fred Schepisi.  As destiny would have it that he co-starred with the great Ken Takakura again.  

The following year, he was cast in the hit movie, "Teenage Mutant Ninja Turtles III" (New Line Cinema).  With other notable roles including Robert Zemeckis' sci-fi thriller "Contact" (Warner Bros), starring Jodie Foster, Mathew McConaughey, Angela Bassett and John Hurt. As well as guest appearances on hit TV series "Alias" and "Sabrina, The Teenage Witch".

In 2019, he was cast in Amazon Prime series, "Too Old To Die Young", directed by Nicolas Winding Refn and starring Miles Teller.

Mak has had classical training in London, England and he has also worked with some top acting coaches in Los Angeles.  Mak's extensive Martial Arts, and MMA background makes him the go to Asian face of Hollywood!